More than just a Digital Menu for your restaurant
DigiAirMenu platform makes a lot of your daily task and issueseasier so that you can increase the customer satisfaction on your business
TRY IT OUT FOR FREE WITHOUT ANY OBLIGATION
Register with a click, without any further commitment, no need to provide payment details
APP FOR WAITERS AND RESTAURANTS MANAGERS IN ORDER TO MANAGE EVERYTHING ON HAND
Why do you need a Digital Menu ?
Added values and features for yoursef and icnrease customer satisfaction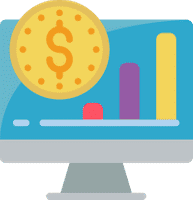 manage all orders on a single portal. Waiters get new orders notifications, managers monitor the order status and history, guests get faster service. You will increase the revenue and customer satisfaction with a single tool.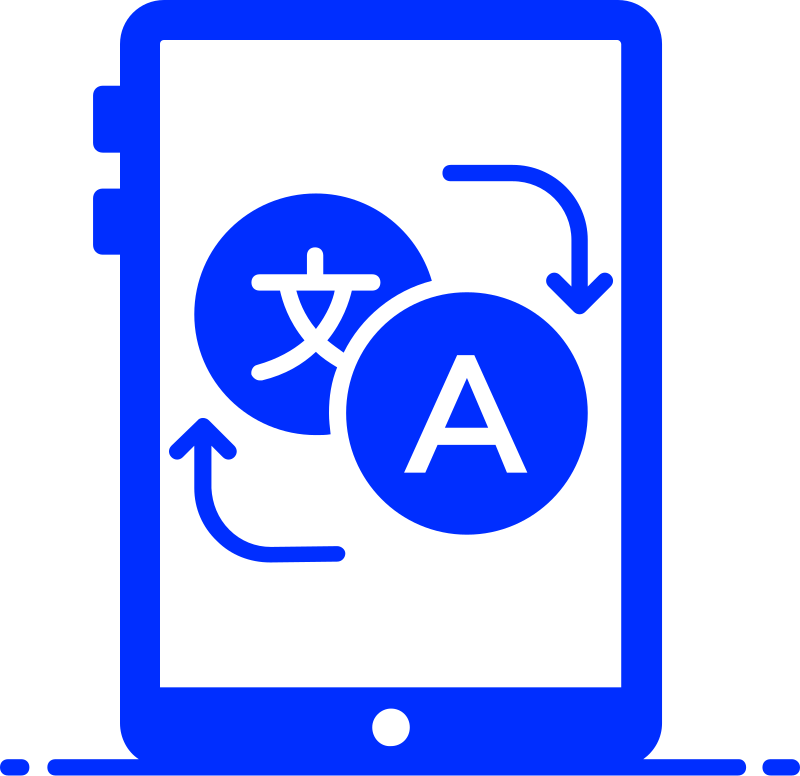 Your guests can now choose the menu in different languages we provide the automatic translation of +28 languages for your menu in less than 10 seconds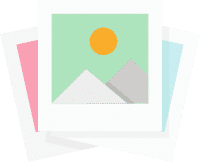 Better promotion of your dishes & drinks by showing their photos. increase your customers and Tourist on your Restaurant by visualizing your Restaurant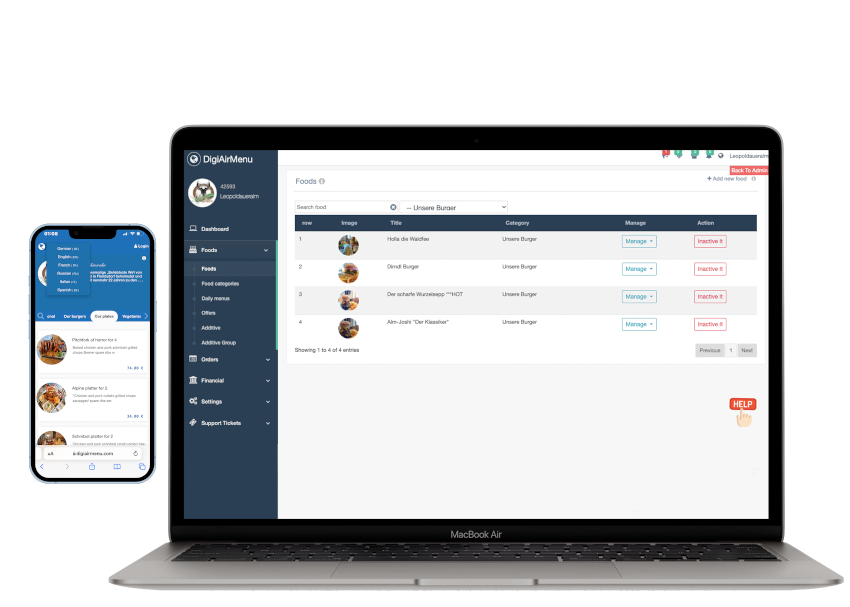 Restaurant Digitalization
With digital menu get rid of paper menu
Reach more customers than ever before and save time in receiving orders. With DigiAirMenu, you get all the tools you need.Everything for a fair annual fee, flexibly expandable with practical tools.You retain have a better overview of your customer behavior, you remain independent of platforms and mobile APPs.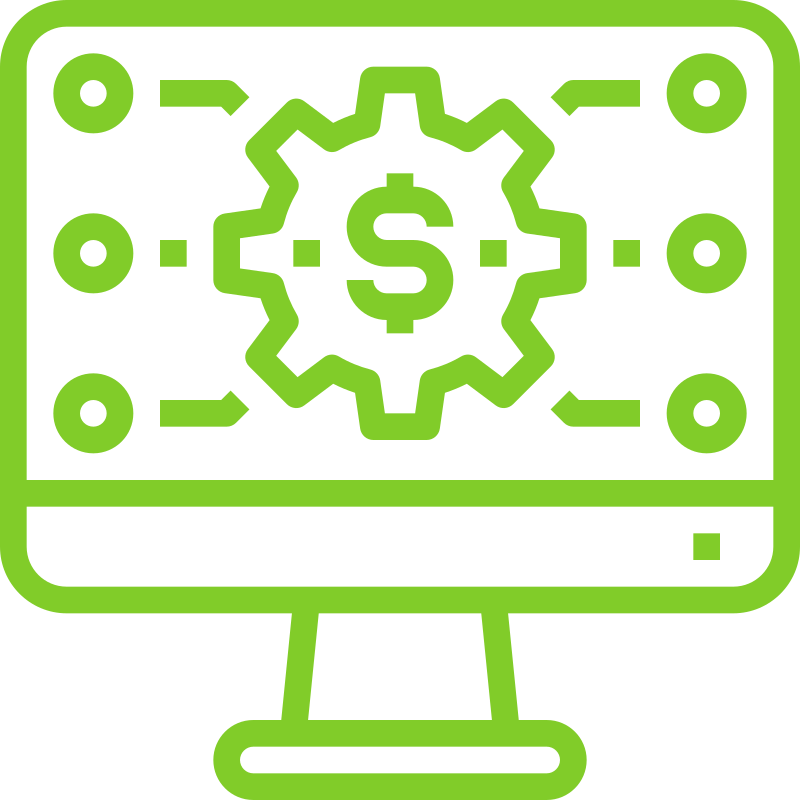 With DigiAirMenu, you add your digital menu everywhere, either on your own website or share it easily on your social media. The benefit of a digital menu is you can modify your menu and immediately see the changes everywhere. active or reactive your foods, make an offer, add different languages.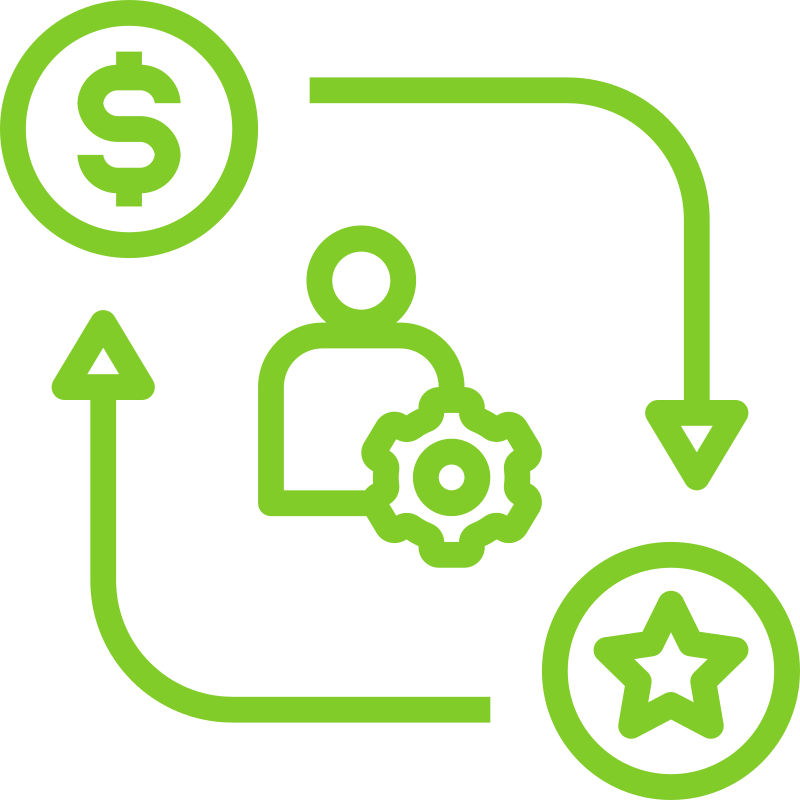 The customer will access the menu on their phone and decrease the spread of 'COVID-19' Customers can add their allergy to their profile, and receive a notification when they are choosing the wrong food Loyal customers will gather points and they can benefit from restaurants discounts if is applicable. Customers will see the pictures of foods and beverages and order easily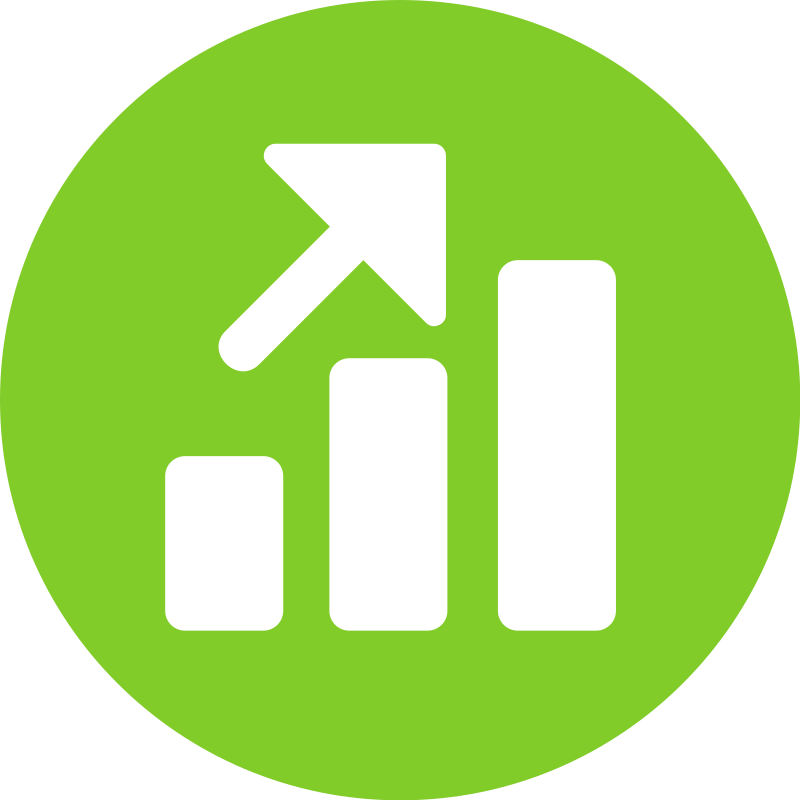 Reduce your costs by using less paper and also less waiters by enabling the ordering system, so customers could order their desired items them selves. changes to the menu can be added instantly and are visible immediately on your published menu with our drag and drop option.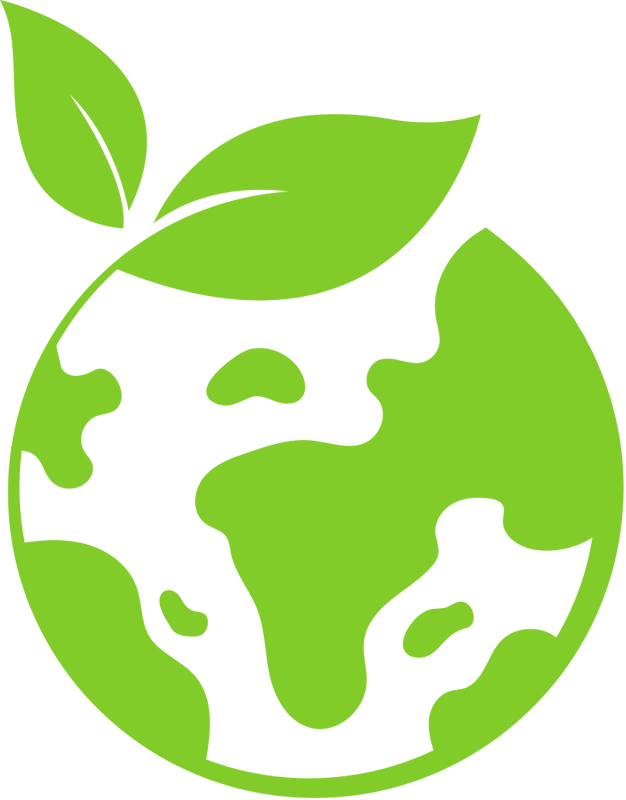 Cut back on printing costs Instead of printing hundreds or even thousands of single use paper menus and price lists switch to a digital version and save 1000 trees annually.

Save trees
Be change if you want to see in the word
Be green if you want to see the world green
Do not think about big changes, We can change the world with atomic changes Peak Tower is a startup, our mission is to make the world greener and save our environment. We are not going to run any campaign or demonstration, We are going to DO something practical. Atomic changes It is estimated that a standard pine tree, with 45ft of the usable trank and a diameter of eight inches, will produce around 10,000 sheets of paper. Let's look at another way, one ream of paper(which is 500 A4 sheets) will use 5% of the tree Now imagine a medium-sized city with a population of 1.5 million and on average each person uses one sheet of paper every day. That means this city destroyed 150 trees per day. Now let's take a look from the bright side, if we could make some changes that people use one sheet of paper less per day we can save 150 trees per day. 150 trees per day, 54750 trees per year just by saving one sheet of paper on one medium-sized city. Saving a tree means saving the forests, saving the forests means saving the wildlife, atmosphere, and planet.
We have preserve 82 trees so far
Join Us
ADD YOUR FOODS AND DRINKS WITH YOUR EYES CLOSED
ADD PHOTOS
ADD ALLERGIES
ADD DECSCRIPTION
CHOOSE HOT RATE FOR YOUR FOODS
CHOOSE VEGETARIAN ICON
ADD DIFFRENT LANGUAGES
ADD THE FOODS AS YOUR SPECIAL OFFER OR DAILY MENU
TRY ITOUT FOR FREE WITHOUT ANY OBLIGATION
Different ways to use QR Code viaDigiAirMenu
Just show the menu and pics

Enable ordering

Enable ordering with payment method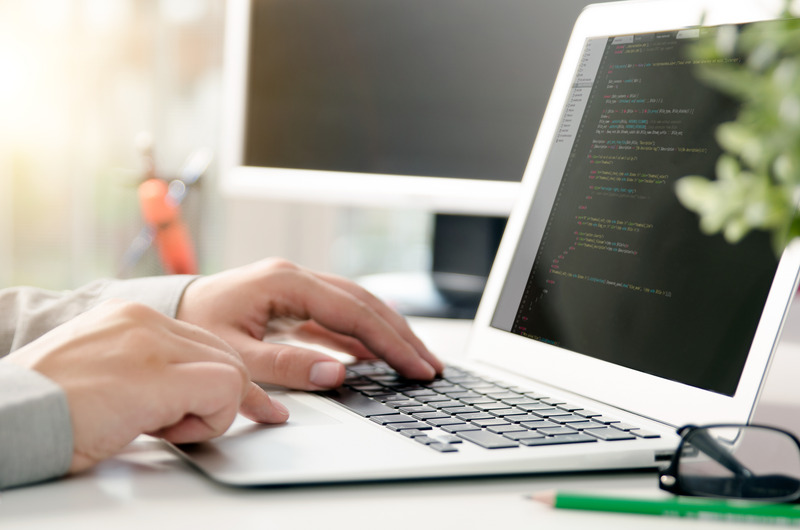 Peak Tower Tech is a software developer and IT specialist company based in Vienna, Austria. We offer clients products and services to make their lives a whole lot easier and manage their business more conveniently.DigiAirMenu is one of our platforms that launched after a vast amount of research about Restaurants and Restaurants owners' problems and difficulties. We are all young and talented people consisting of programmers, entrepreneurs, and marketing specialists who offer clients the best IT and digital marketing services. Our primary goal in this startup project is to digitalize and modernize restaurants and help Restaurants increase their customer satisfaction.
DIGIAIRMENU AT A GLANCE
setting up your digital menu by selling your foods and beverages for pickup, or at the table.

Your guests can pay in cash or directly via Mastercards, Debit card, Google and ApplePay while ordering online.

ur customer service team is there for you on the phone, by mail and live chat Now your guests can log in via Google ID, Facebook ID, or Mobile Number and creat account and get benefits from discounts and offers.

Manage your Business and walk-ins easily from anywhere via your smartphone.

Manage online orders easily & conveniently everything in your control
You want to simplify your Business and modernise your Restaurant with us ?
You have questions about DigiAirMenu? We are here for you! Contact us via chat or send us an email
TRY IT OUT FOR FREE WITHOUT ANY OBLIGATION
---

Product training
Our team will help you to setup and customize your digital menu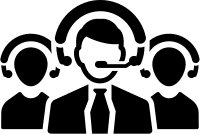 Free 24/7support
langContactRightDesc Mail and Live chat!